High-tech factory
All ekseption products are manufactured in HB AESTHETICS factory located in Vilafant (SPAIN) a short distance from Barcelona. The factory has a 5.000 sq meter of high-tech installations with the latest equipment and clean rooms to produce the highest quality products.
The company was created in 2004 and has more than 18 years of experience in the field of skin care and aesthetic medicine. They provide comprehensive cosmetic solutions characterized by their high degree of innovation and significant scientific contribution. The factory has all certifications including GMP & ISO 9001.
ekseption
ekseption is a professional skin care brand available in more than 45 countries. The products are based on the properties of natural organic acids like BHA, AHA, PHA and are designed to restore natural pH and optimize skin renewal.
Acids are combined with other ingredients such as Retinol, vitamins, peptides, growth factors, amino acids, and essential minerals to respond to all major skin concerns. Each product is truly unique: optimal pH, innovative texture, visible results, and total safety.
SKIN RESURFACING
Skin resurfacing treatments help to restore a more youthful, beautiful complexion by removing the most damaged outer layers of the skin to reveal the healthier-looking skin beneath and encouraging new, healthy skin cell growth. Over time, our skin's outer layers start to show wear and tear from aging, injury, and environmental factors in the form of wrinkles, scars, age spots, and discoloration. Skin resurfacing treatments help to reverse these signs of aging and stress, helping you to look younger, and even healthier, in the process.
ekseption skin resurfacing is based on professional peelings & home care products including cleansers, activators, sunscreens, repair creams, serums & masks.
Professional peelings
Every month ekseption supports hundreds of professionals in learning how to perform chemical peels. Peelings are unquestionably one of the most effective skincare rejuvenation procedures, they target mainly pigmentation, skin aging, wrinkles, and acne.
ekseption peelings are a breakthrough concept in the world of skin rejuvenation and restoration. The peelings exfoliate, renew, treat, and moisturize with a synergy of selected acids and active ingredients (peptides & hyaluronic acid).
Peelings specificities
– DMKS delivery system.
– Without alcohol, preservatives or harmful buffer.
– Based only on organic acids (no TCA or Phenol).
– With polyhydroxy acids.
– Not causing irritations and maximum comfort during application.
– No risks of hyperpigmentation or side effects.
– Active peelings with hyaluronic acid, peptides and natural extracts.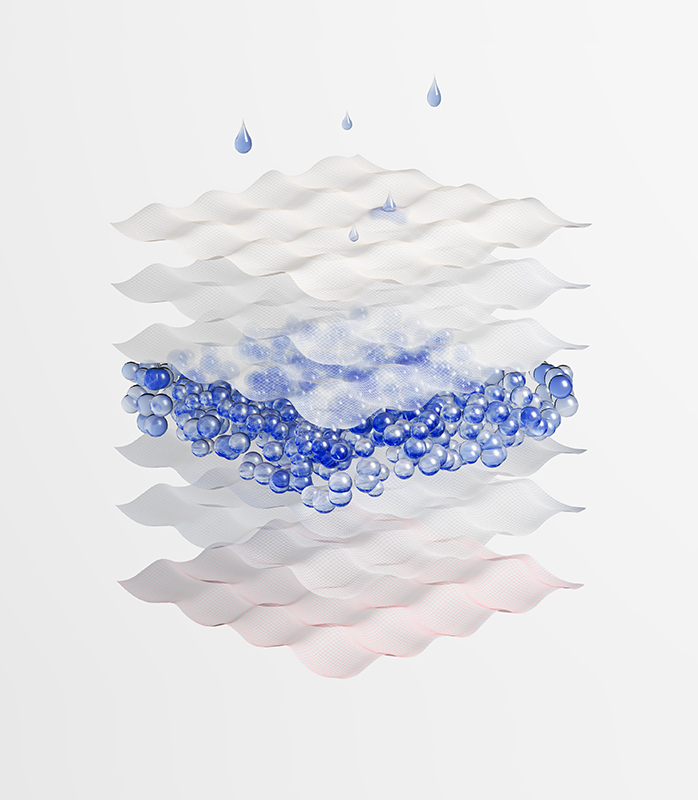 Skin care
A full range of products offering immediate and long-lasting results without downtime and discomfort. A complete line to build an efficient skin care regimen at home or with your therapist.
Products are formulated with an optimal pH, amazing textures and a respectful composition without harmful chemicals. We only use the best natural & biotech ingredients that proved their skin benefits. You can always rely on our products to take exceptional care of your skin.
skin ph
Healthy skin has a surface pH between 4.7 and 5.2, which gradually increases to a pH of 7 in the dermis. Under normal physiological conditions, the density of the cornea layer results from the quality of the corneocytes (keratin filaments, amorphous substances) and their intercellular cohesion (lipid cement) to form an effective diffusion barrier. The construction of a strong and healthy skin barrier in the epidermis is controlled by enzymes. And the activity of enzymes depends directly on pH.
The enzymes are activated or deactivated depending on the pH level. The modification of the pH gradient, therefore, leads to the degradation of the structure and functions of the epidermis.
Different factors can significantly increase the skin's pH including cosmetics (most are too alkaline with a pH above 5.5), environmental conditions, or just the water that we use daily to rinse the face. The consequence is a drop in the skin's renewal natural process and a deterioration of the skin microflora.
SKIN CARE SPECIFICITIES
– Optimised pH.
– Unique sensorial experiences through amazing textures.
– Effective and 100% safe products.
– Multi-active, time saver like cleanse & peel products.
– Eco-responsible formulations with powder forms.
– Wide assortment: Cleansers, lotions, masks, serums, creams, SPF.
– Premium quality and presentation.
SCIENCE & TRUTH
We are using only active ingredients that have proven efficiency not just what's popular. Our formulation philosophy is minimalist. We only use ingredients that are really necessary to improve the skin and preserve the products. The raw materials are of high quality, mainly from natural origin or responsibly produced.
HIGHLY EFFECTIVE BUT NON IRRITATING
We cannot promise miracles but we deliver results. We use ingredients in their appropriate concentrations with an optimal pH level. The formulation has everything the skin needs, nothing that it doesn't.
INGREDIENTS WE AVOID
1,4 dioxane, abrasive particles, aluminum, formaldehyde or formaldehyde-releasing preservatives (DMDM hydantoin, Diazolindyl urea, Quaternium 15), phthalates, sodium lauryl sulfate, dyes & colouring, talc, toluene, harmful solvents, parabens, thiazolone, paraffin oils, triethanolamine, ammonium hydroxide, chelating agent (EDTA).